Refining the recommended system requirements for Windows 8 - arstechnica
Microsoft's listed requirements fall short for daily use.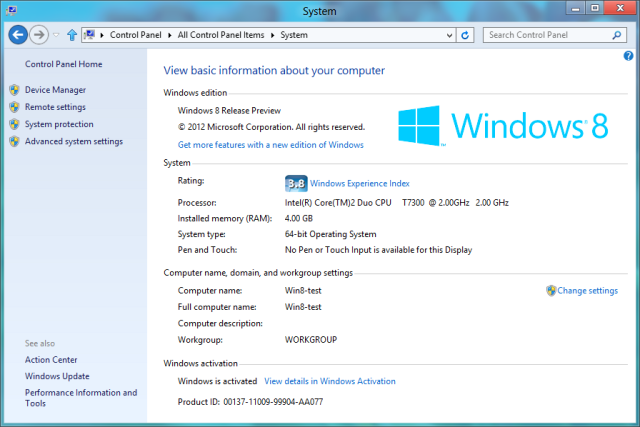 Quote
Does this aging PC have what it takes to run Windows 8 well?
Microsoft's official line for Windows 8 is that it has been designed to run on all hardware that is capable of running Windows 7. Thanks to thorough optimization efforts by Microsoft and the continued availability of a 32-bit version, this is largely true—Microsoft's official system requirements for the new operating system are identical to those of Windows 7.
Those minimum system requirements only tell part of the story, though, and there's a wide gap between a system that can run Windows 8 and a system that can run it well, particularly when it comes to Metro and Metro apps. We'll go through all of Microsoft's requirements one by one and tell you what you're
actually
going to want to use to run Windows 8.
MUCH more in the article.
In the article they mention at there are some PIIIs that actually are rated at 1Ghz but you wouldn't want to put yourself through the world of hurt to try to make it happen.

Good point. To me, it is more a combo of items that have to meet the minimum specs. Like Windows 7, the graphics card is very important as is RAM and the CPU. Read on to investigate.
However, the article also states that Windows 8 is actually LESS forgiving than Windows 7 on shortcomings with the graphics card.
What do you think? Is the article realistic?
Edited by LilBambi, 25 October 2012 - 08:48 AM.