So I managed to acquire a new server that is quite impressive
2x Quad core Intel Xeon E5620s (12M Cache, 2.40 GHz, 5.86 GT/s InteI) with liquid cooling
96 GB (12x8 GB) DDR3-1333 ECC Registered RAM 2-CPU
2x NVIDIA GF100GL [Quadro 5000] 4gb a piece
Intel 5520 chipset
1110 watts 89% efficient power supply with Liquid cooling solution (LCS)
3x HP EF0300FATFD 300GB 15K SAS 3.5" Drives in a RAID array (2+1 in a host RAID controller)
14 sata ports
Here is a pic of the motherboard blank with nothing installed (so you can see ports and layout):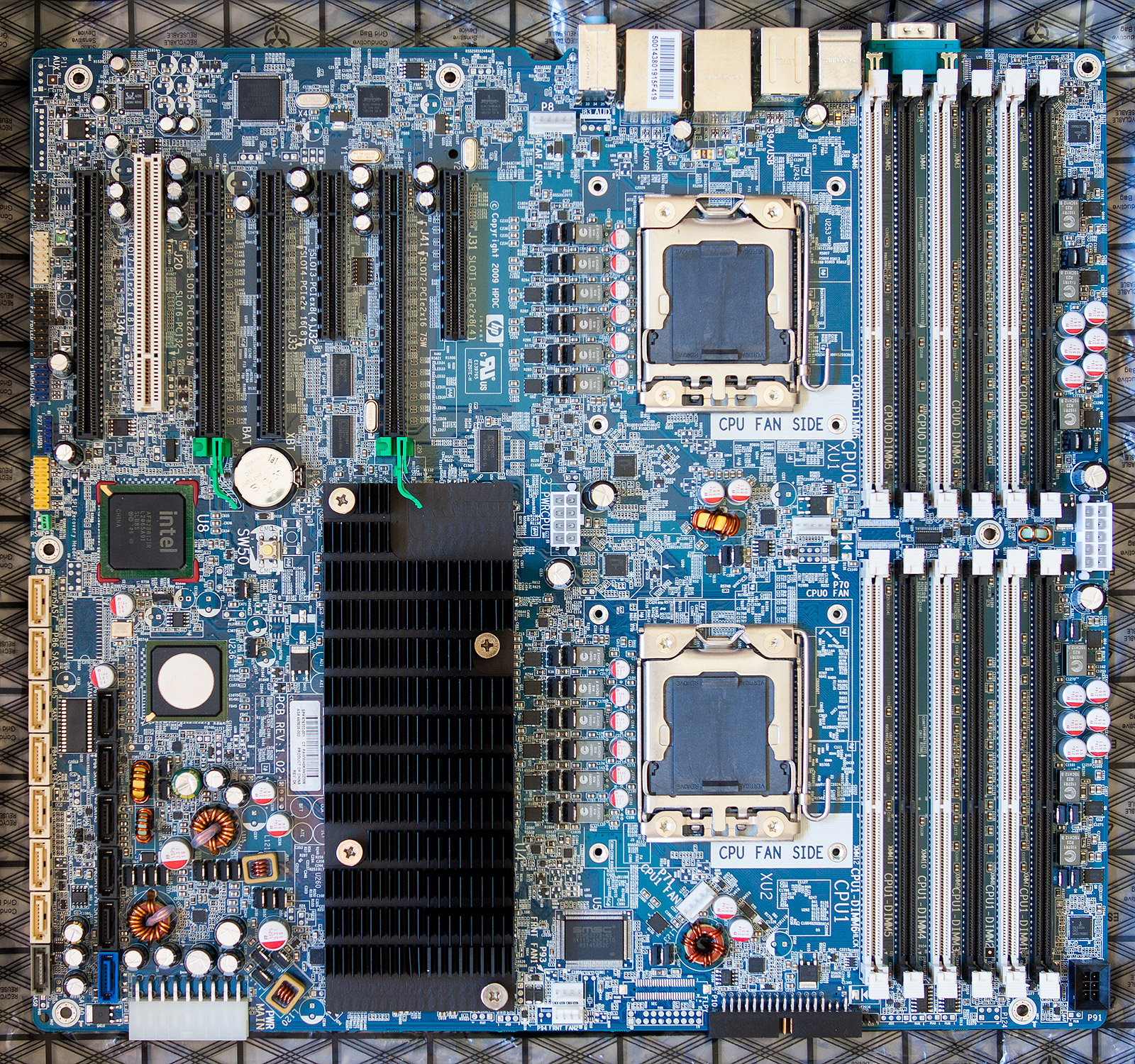 Case open:
Inside with the tool-less design pieces back on:
Back view (yes, that is two ethernet ports and a large radiator for the water cooling:
http://i.imgur.com/iPCDP27.jpg%20
Front view:
http://i.imgur.com/q4BiRae.jpg%20
Side with key lock option:
http://i.imgur.com/c1vfFGD.jpg
I decided to install Debian on the server as I do not plan on rebooting very much and I figured I would take it easy as far as non-rolling:
Htop showing all the ram and the 16 cores:
Full hardware list:
In case, you are wondering what I am going to do with this beast, I plan on trying to learn some dev ops, docker and lots of KVM virtual machines. Also, I am running this headless as I do not even a graphical display with a server (even though it does have dual high end video cards). I may even do some bitcoin mining..