If you haven't yet read Michael Niehaus's post on the TechNet blog titled #WaasInANutshell, you should take a couple of minutes and do so. It's admirably short and pithy, an overview of the terminology that supplants "Current Branch" and "Current Branch for Business."
Unfortunately, life's a little more complex than that overview. At the risk of waxing when I should be waning, let me tie some pieces together.
Start with this screenshot from the Win10 Creators Update 1703 Pro, Settings app, Advanced Settings pane: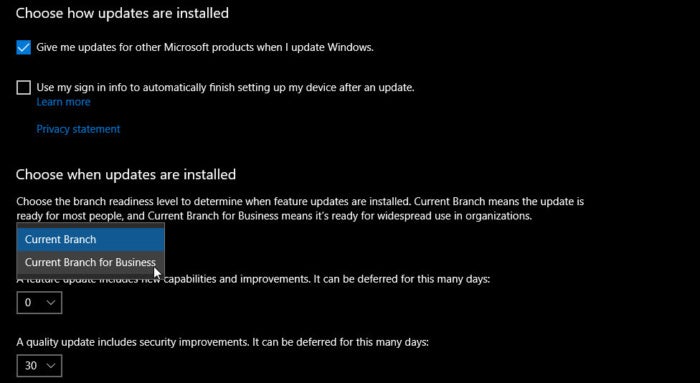 If you're running the latest version of Windows 10 Pro or Enterprise, you can choose to delay updating to the next version of Windows (1709? 1710?) until Microsoft declares the new version is ready for business — what we used to know as the Current Branch for Business, generally expected about four months after the new version hits the limelight.
To read this article in full or to leave a comment, please click here
View the full article