Quote
Last week I spoke at LinuxCon North America 2014 in Chicago, which was also my first LinuxCon. I really enjoyed the conference, and it was a privilege to take part and contribute. I'll be returning to work with some useful ideas from talks and talking with attendees.
I included my latest Linux performance observability tools diagram, which I keep updated here: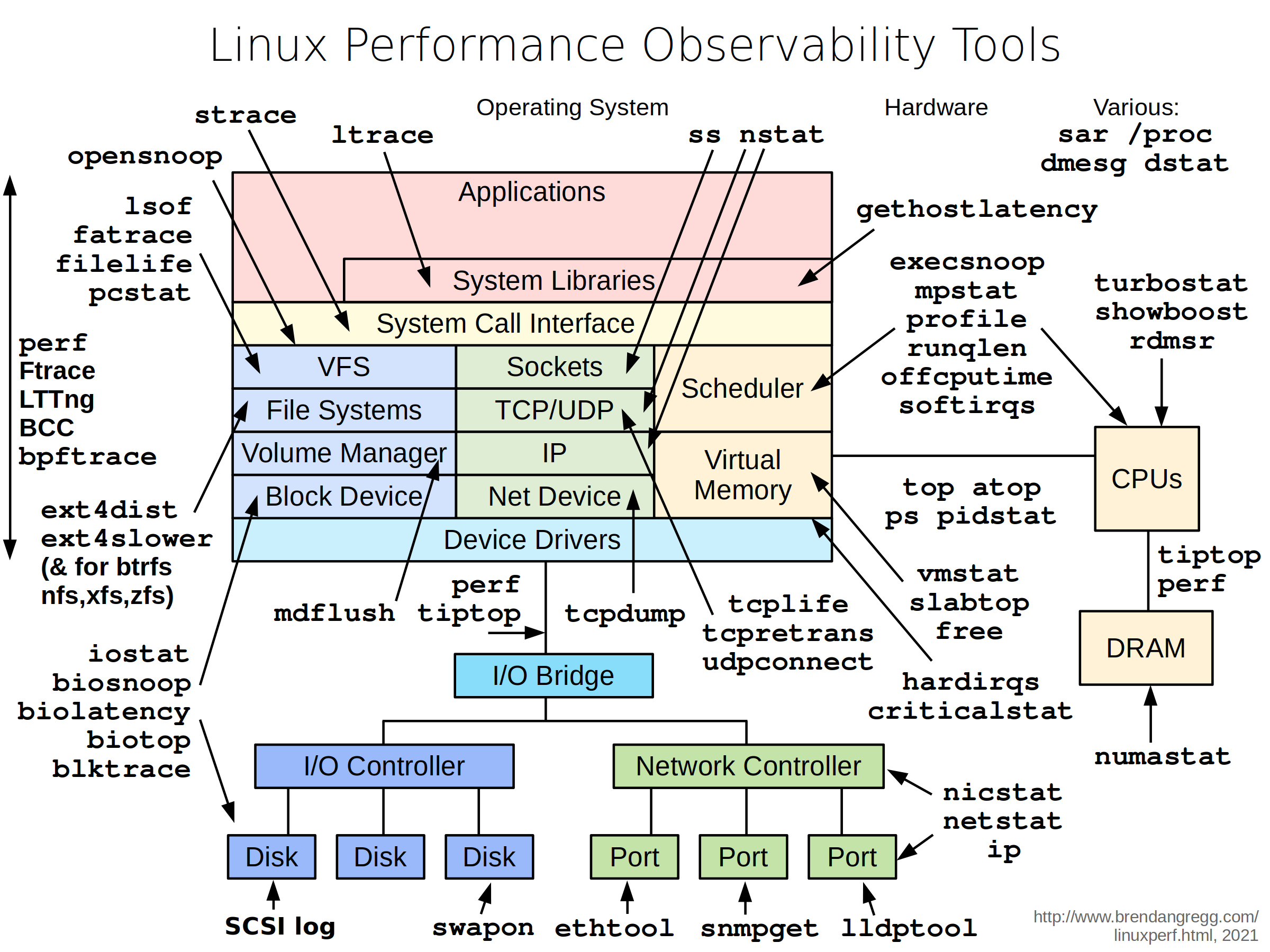 But I was really excited to share some new diagrams, which are all in the slides:
I gave a similar talk two years ago at SCaLE11x, where I covered performance observability tools. This time, I covered observability, benchmarking, and tuning tools, providing a more complete picture of the performance tools landscape. I hope these help you in a similar way, when you move from observability to performing load tests with benchmarks, and finally tuning the system.
http://www.linux.com...e-from-netflix-