2

#1
OFFLINE
Posted 25 September 2013 - 10:11 PM
registered Linux user number 324659
||
The importance of
Reading The *Fine* Manual!
:D
KXStudio
For the things we have to learn before we can do them, we learn by doing them.
---
#2
OFFLINE
Posted 30 September 2013 - 04:39 PM
not surprising. the police have been able to turn off your car since 2009.
(from your article)
Quote
The police can then get on with the very difficult task of kettling protesters without having to worry about a few beating anyone to death.
Apple insists that the affected sites are mostly cinemas, theatres, concert grounds and similar locations, but it does admit that it could be used in "covert police or government operations which may require complete 'blackout' conditions".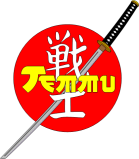 ---
---
Also tagged with one or more of these keywords: iphone, cops, block, transmission
The Highlands

→

All Things Mac

→


Started by abarbarian ,

08 Feb 2014

apple

,

iphone

,

iring

The Highlands

→

Mobility

→


Started by abarbarian ,

13 Dec 2013

iphone

,

mobile phones

iphone The Highlands

→

All Things Mac

→


Started by LilBambi ,

19 Mar 2013

iphone

,

caller announce

,

ios

apple The Highlands

→

Mobility

→


Started by Neil P ,

30 Oct 2012

apple

,

iphone

,

ios

The Highlands

→

All Things Mac

→


Started by Jeber ,

27 Oct 2012

macintosh

,

apple

,

iphone

,

google
1 user(s) are reading this topic
0 members, 1 guests, 0 anonymous users