Quote
Android was born on November 5, 2007. Since then, it's grown up to be one of the most dominant operating systems in the world. But that didn't just happen overnight. Like all of us, Android went through some awkward years and learned some hard lessons before becoming the OS it is today.
Here's a retrospective showing how we got to where we are.
Cupcake (Android 1.5)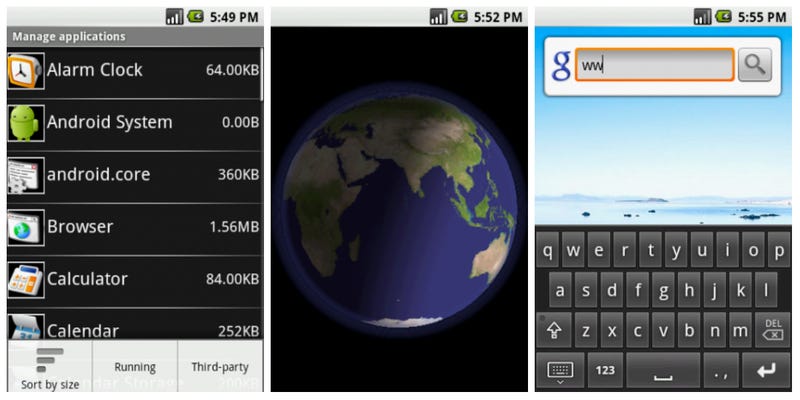 1
Android had some alphas and betas for T-Mobile's G1 before this release, but cupcake was its first confectionary-named operating system. We got lots of fun stuff in this update, including support for third-party virtual keyboards (oh yeah, no more hardware keys!) and the ability to upload videos and photos to YouTube and Picasa. Oh, and it also got widgets!
Cupcake made the T-Mobile's G1 something to behold (at least for 2009), but this was just a humble beginning. Android had tons of work to do.
Donut (Android 1.6)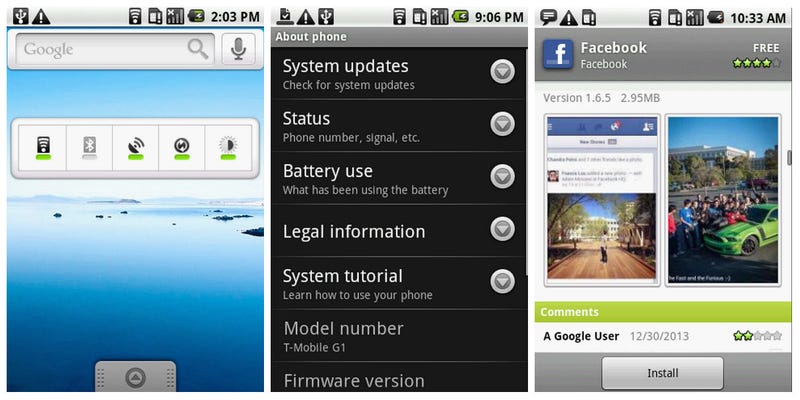 Android Donut was the OS that started making others forsake their Palm Pres and start taking Android more seriously. This update brought along universal search, text-to-speech superpowers and CDMA compatibility (hello, Verizon).
The update began pushing out to all possible handsets on October 1, 2009.
Eclair (Android 2.0)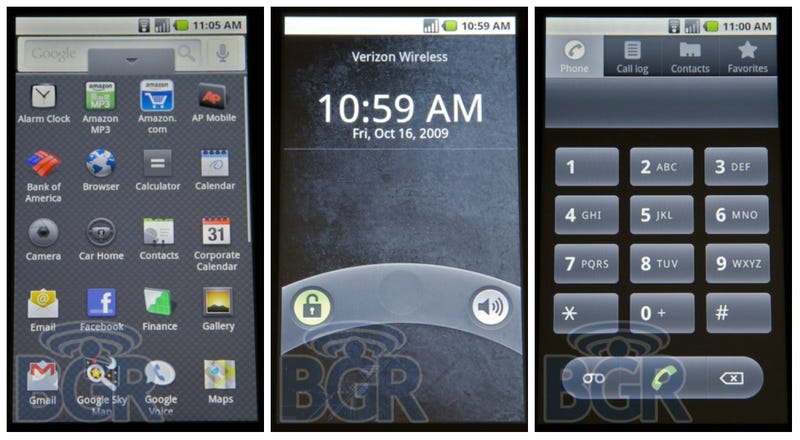 For Eclair, the camera got a little TLC with some much needed flash support, digital zoom, and white balance features to name a few, and how about them live wallpapers! Google also put some thought into a smarter keyboard that could select contact names as suggestions. Not the biggest update in Android's history, but perhaps one the more deliciously named........
http://gizmodo.com/a...____-1707432419